Best Karate School Pittsburgh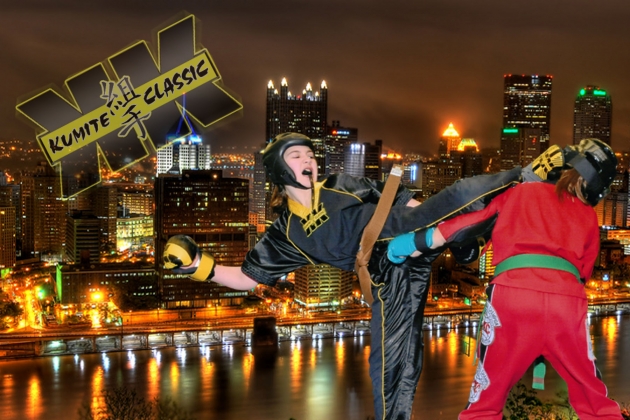 Congratulations to Allegheny Shotokan Karate for being named the Best Karate School in Pittsburgh by the Western PA Police Athletic League. The martial arts school has been serving the Pittsburgh region since 1969 founded by Bill Viola Sr. The school is home to Team Kumite Classic, an all star competition team that travels throughout the year to International Championships around the World. The school has produced the only NBL National Black Belt League Champions in Pittsburgh over the past decade. Members have won on both the open and traditional sport karate circuits including NBL, PKRA, USAKF, USANKF, NASKA, PKC, SKIL, Kumite International leagues.
Pictured Sensei Bill Viola Sr, Hines Ward, NBL World Champion Dominic Leader 
Team Kumite Classic is accepting new members in the Pittsburgh area. If you wish to be apart of a group of positive minded martial artists who collectively train together and work towards a common goal of representing Western PA on a national scale then contact 724-861-5162 for details. To be the best, you have to beat the best… We strive to test our skills at the most prestigious open karate tournaments in the nation. Allegheny Shotokan is located in Irwin, PA and serves the Pittsburgh, Monroeville, Gateway, North Huntingdon, Norwin, Greensburg, Hempfield areas.